Seasoned mush (mī -tê)
Back to old days when most Taiwanese worked as farmers and people did not have much money for snacks, foods were scarce and businessmen created the same ingredient into another dessert to satisfy our needs. The flour bag can not put on the shelf for long time due to humid climate, so people fry the flour with oil and drink with hot water. Also, we will put some peanuts or other dry foods on the top of mush. During the cold weather or the afternoon tea time, some people would try some mush as their snack to help them reduce hunger with just one coin.
Pork foods
Many locals eat pork as their main dish in oder to take nutrition, and lots of pork products are hence produced. The following are most common pork foods that are edible in Taiwan:
Jerkies
Pork guts
Pork intestines
Pig blood cakes
Sausages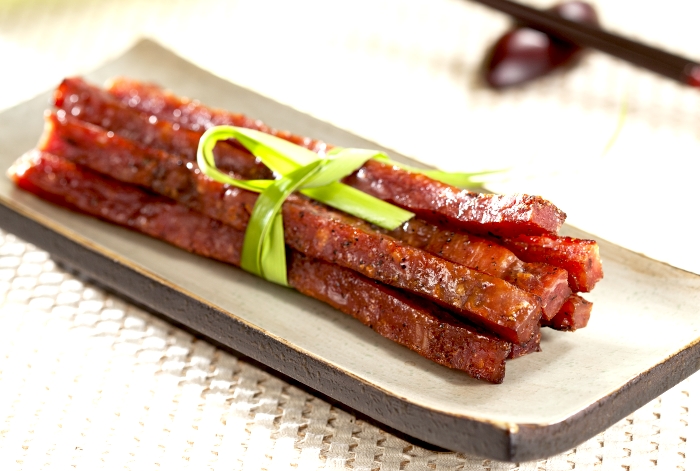 In Taiwan, people consume pork more than beef due to religion and the way of cooking. Although beef cuisine is delicious , lots of foods here are mixed with pork, from noodle to soup.
Melon seeds
Melon seeds are one of popular snacks especially during the New Year's Eve, many families will visit certain shops for purchasing their grocery foods to celebrate holiday seasons with related persons. These foods are just good for trying with your friends while you are drinking tea.
High mountain tea
Though Taiwan is an island with ocean to surround it, the inland area is full of trees and mountains. The altitude and the weather are good for producing tea leaves, and farmers are working hard to plant them in order to sell the best quality tea to customers.
According to the new research that the tea can kill Covid-19 , because the virus will not be vibrant under the tea environment. Though the result was not fully confirmed by the scientist, one thing can be sure is the quality of tea and its flavor.
Nowadays people can still buy these foods and enjoy in a different way. The seasoned mush may be a little difficult to find the store but still available. If you want to have Taiwanese afternoon tea with some snacks, you can try these foods for the first time. Hope you enjoy and would like to have more in the upcoming future.